Classic Photo Cutout - 4x6" size. Custom made in the USA from YOUR photo. 
FREE SHIPPING! 
Your photo will be retouched as needed to make it as clear and vibrant as possible. The photo is cropped so the subject is enlarged so it will be as large as possible for the size ordered. All the background in the photograph will be removed.
Made with a Premium "Soft-Touch" non-glossy protective laminated surface which eliminates glare and reflections for a truly upscale experience.  Can be wiped clean with a cloth dampened with water or alcohol. The material is 3/16" thick white acrylic plastic. The base is black acrylic. Acrylic is stiff and shiny, similar to glass, but not as brittle. The photo sculpture is chemically welded to the base.
All products have FREE shipping, but if you need it by a certain date, it is strongly suggested that you select the optional Priority Mail shipping. The free shipping sometimes takes 2 weeks and is quite unpredictable.
WARNING  Photo cutouts are NOT TOYS and should be kept from small children.  Small parts can break off and cause a choking hazard.
Customer Reviews
100
reviewers would recommend this product
Write a Review
10/17/2022
I recommend this product
Outstanding!
Always a pleasure dealing with Al. Consistently great photo cutouts and ornaments!
09/03/2022
I recommend this product
Loving the photo cutout!
Once again you have outdone yourself! That was a really brilliant move to hide the hand that didn't exist in the original picture behind her back. It looks completely normal. I love the finished product! Thank you so much.
Lindy R.

United States
08/16/2022
I recommend this product
Beautifully done!!
Al Stewart's work has never disappointed! The attention to details, the response time to questions and speedy service! He has always gone the extra mile...so appreciated!
Anonymous

United States
07/03/2022
I recommend this product
Precious memories
Perfect as always
Laurie G.

United States
05/17/2022
I recommend this product
Excellent job
My experience wit Al has always been great and this time was no different. I ordered and received my cut out in a week. The job was beautiful.
Jane W.

United States
04/12/2022
I recommend this product
Repeat Customer
Always pleased to have a photo cutout from this business.
Anonymous

United States
02/01/2022
Excellent. The photo cutout even better than I had hoped. Thank you!
Anonymous

United States
01/13/2022
Customer service that reads your mind
Al so understands how you want your final photo sculpture to look, that you hardly have to give him an ounce of instruction. The cutout is flawless and he knows exactly what background to remove.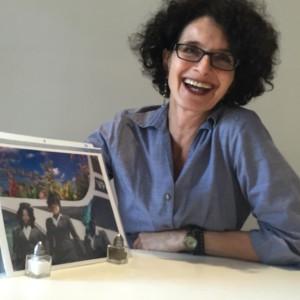 NG
Nancy G.

United States
01/13/2022
Christmas card cut out
as always, we love the cut out it came out great there whole process is easy and user friendly
Michael B.

United States
11/23/2021
Awesome
Always great as usual. I am very pleased with them all. Thank you again Al ! I will definitely buy more in the future. Wishing you and your family a Happy Thanksgiving. Melinda Madison
Melinda M.

United States
11/11/2021
Great WORK
as usual, the pieces were all perfectly done — couldn't ask for more!!!
Anonymous

United States
11/11/2021
Popout 5x7
The popout exceed my expectations. An excellent, unusal Christmas present to be loved for years.
Mary S.

United States
07/22/2021
Such a cute cut-out!
You continue to provide high quality photo cut outs. Life this one too!
Ruth D.

United States
07/12/2021
Al
Al receives 10,000 gold stars!
Anonymous

United States
07/02/2021
I sent as a gift after my friend's poodle passed away. She was touched.
Anonymous

United States
06/11/2021
Wonderful, as always
I have ordered several photo cutouts. They always come out great and have gotten many compliments.
Anonymous

United States
05/04/2021
Love Al Stwart's Cut Outs!
I saw one of these at my Friends house of her Dad who had passed away and loved the idea of being able to do the same for my Father who I recently lost and a dear friend of mine who also lost his wife. This way I can take my Dad anywhere I go in memory of him. I will be doing the same for two of my girlfriends. Thanks Al!
weinberger k.

United States
02/15/2021
Love, love my cutouts! You won't be disappointed!
Very easy to navigate website. Repeat customer and always love my cutouts!
Anonymous

United States
01/14/2021
Incredible!
I had a cutout made of our new kitten to sit at my wife's work desk. Did not realize a 4"x6" piece of acrylic could make someone cry, but it did. Arrived professionally packaged in 11 days and was perfect! Could not be happier with Al's work…will return with complete confidence!
Tim C.

United States
10/29/2020
Repeat Customer
I purchased a cutout a year ago and when it came time for another I returned.Same great product and I would highly recommend.
Russell C.

United States